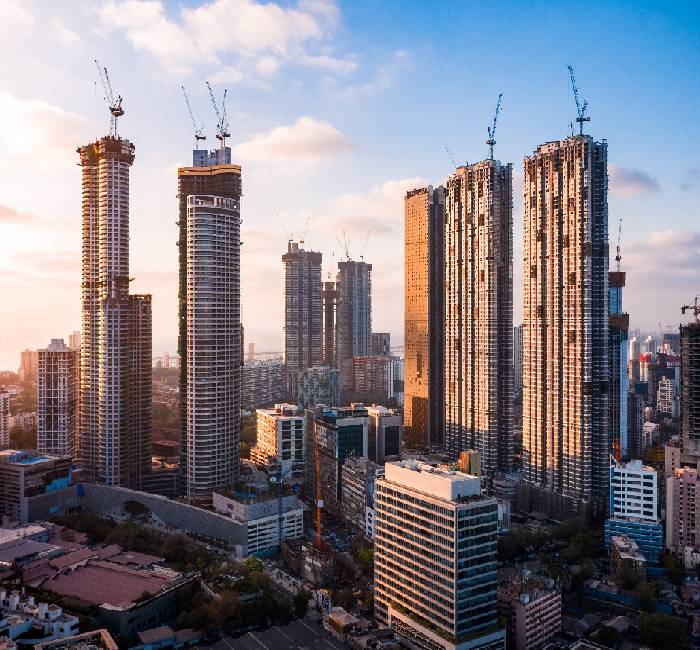 Helping Build Tomorrow's India Since 1990
Founded by Mr. Johnson David Mattammel with the help of K Lakshmi Narayanan, C J Koshy and M I David in 1990,Davidson Engineers and Contractors is one of the pioneers of the early construction industry which have established a standing for high quality construction, delivering customer satisfaction and achieving projects excellence.
Our long-standing commitment to excellence in design and craftmanship, wide network of industry experts, depth knowledge, vast experience in Industrial & Commercial construction and exceptional customer service has earned the trust and respect of our clients year after year. We provide the highest levels of integrity, safety and quality to our clients and our experience in different verticals include Industrials Projects, Commercial Projects, Roads, Domestics Projects, Civil & Structural Projects, Warehouse, Buildings and Interior Décor. We never bothered about how much profit we make indeed we want to create a huge base of satisfied customers. The appreciation from the customers is the biggest asset of our company and we wanted to establish ourselves as- The most trusted platform for Industrial & Commercial construction.
We are a bunch of highly enthusiastic individuals who are dedicated to providing reliable services that make us the best Industrial & Commercial construction companies in South India. In the journey of over a decade, we have come across different complicated projects that are challenging and demanding but our experienced and dedicated teammates never give up, with their constant efforts and expertise we always emerged as the market leaders with unconventional and cost-effective solutions for the structuring and designing need of different Industries. So if you are also looking for an expert platform for Industrials & Commercial projects solutions or any other need in a similar category. Do connect with us without a second thought as we will only provide the best.
Vision
To become a sought-after premier construction contracting company in India by building trustworthy relationships with our clients and delivering our projects on time. Our vision lies in wanting to expand our scale of constructing and real estate development in the most sustainable and technologically driven manner.
Mission
We aim to spread our wings across the country by adopting a techno-commercial approach the offers the most precision, excellency and efficiency. By offering high-impact solutions, Our goal lies in delivering projects that translate into becoming key landmarks for the years to come.
Values
We maintain honesty and accountability to be our core values while handling projects of large capacity in scale and size. We also strive to be transparent in all our functioning and delivery of work, taking utmost effort into being value-driven and adaptable in nature. Our commitment towards any projects is matched with the driven to go beyond our limits.